Hello Arizona CCRA Members!
Register ONCE using the green button. If you are unable to attend after you've registered please be sure to cancel your reservation.
Come join us for a training session with Meg McDaniel, Senior Manager of Extended Destinations, from Las Vegas Convention and Visitors Authority. Where can your clients river cruise, scuba dive, walk a sandy beach, mountain climb, dine along a waterfront, enjoy a pampering spa treatment, hit the links, and stargaze in one vacation destination? What if they could be there in less than an hour flight away from Phoenix? Laughlin, Nevada is that destination with all this and more. If you haven't been to Laughlin lately, or ever, there are plenty of new reasons why your clients (and you) will love this hidden gem.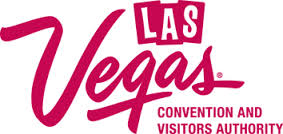 Please bring business cards.
Please bring paper and pen for note taking.
We welcome travel agent guests to attend with you. Guests do need to RSVP so we have an accurate count.
Cost: None. Supplier to host. Lunch will be after the meeting/training.
Driving directions: Famous Dave's Restaurant, 1011 North Dobson Road Mesa, AZ 85201. 480-615-1444 Mesa Riverview Shopping Area, SE corner of N. Dobson & 202. near the Cracker Barrel and Bass Pro Shop
I hope to see you there! Travel agents from CLIA, ASTA, NACTA, ARC and others are warmly welcomed.
Your CCRA Arizona Chapter Director,
Paula Goldsmith
480-588-6941